View - Custom Guitar Strap
This custom guitar strap for my firend Sean was the first project that I designed from start to finish myself. I made it so it can be sized on the fly, and I created the cool color by dyeing the leather in day-old coffee.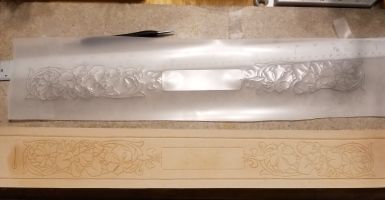 Here, I've drawn a pattern and etched it into the moistened leather.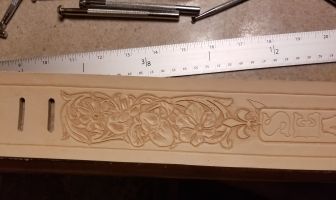 The next step was carving and beveling the pattern with a swivel knife and leather tools.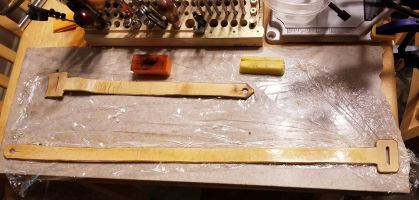 One tricky bit was getting the sizing strap right. You can see I had to make it twice.

And here's the final product. I'm pretty proud of how this turned out.